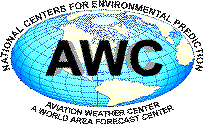 Fall flying brings us all back to needing to worry about icing on
our flights, but still gives us warm enough days that flights in IFR conditions may sometimes still be able to be completed. We all
know that icing on airframes is a very dangerous thing to have
happen, even in icing equipped aircraft. It is something we all try to avoid while still completing flights that are important to make happen.
Airframe icing is most common when an aircraft is flown in
visibly moisture (think clouds, snow, or rain) at or below freezing temperatures. The worst icing is typically found in temperatures just below the freezing point where the water moisture is, well, wettest. This is an important factor and is an area pilots should try to avoid flying. Do to this, we need to find where the freezing levels are.
One way to do this is to figure out where the freezing levels are for our flights. By determining where the freezing level is, we can do some simple math. Continue reading →